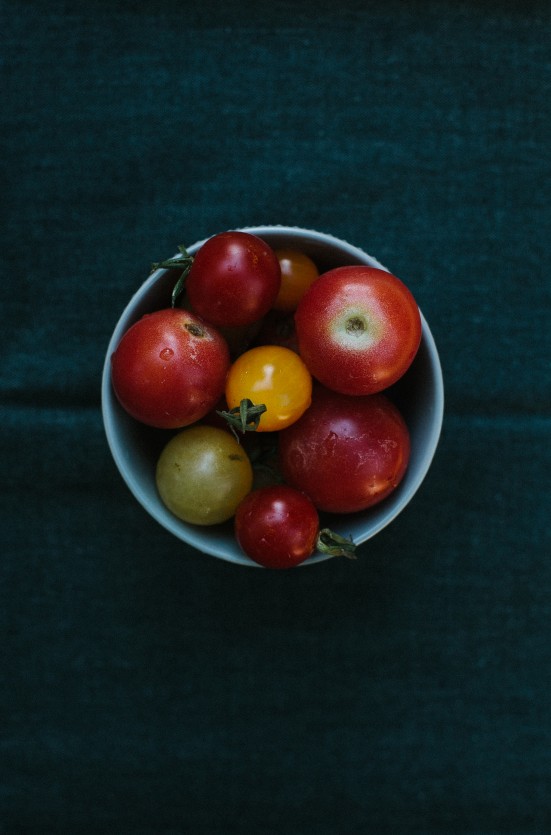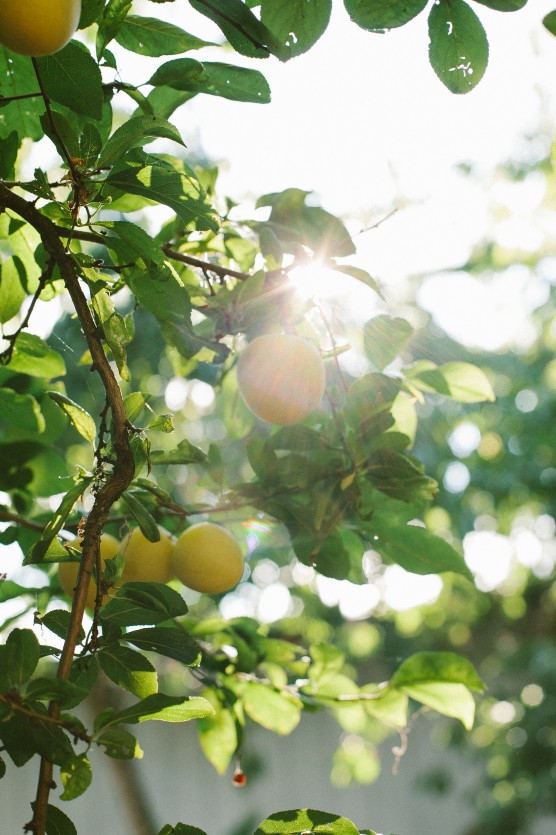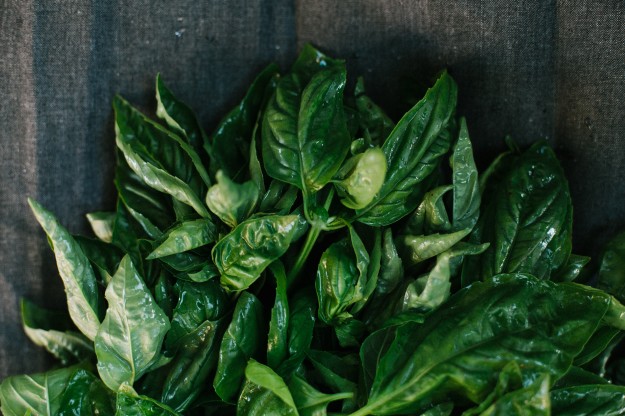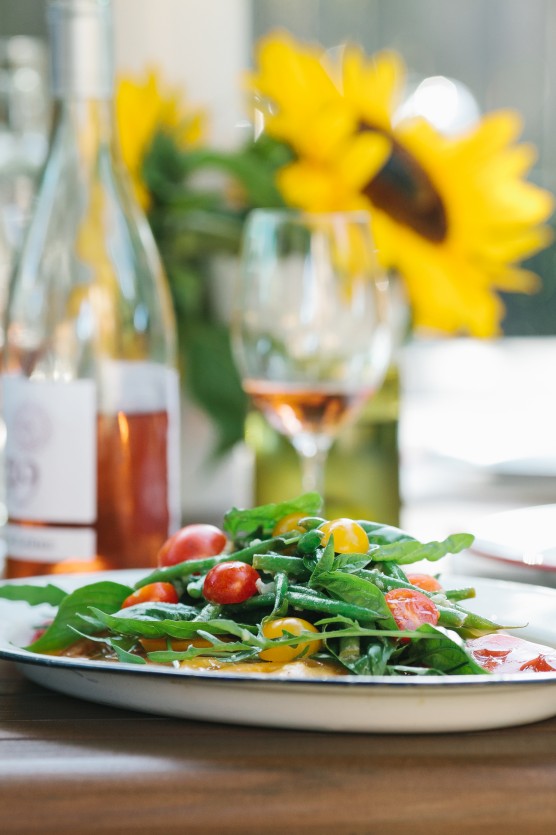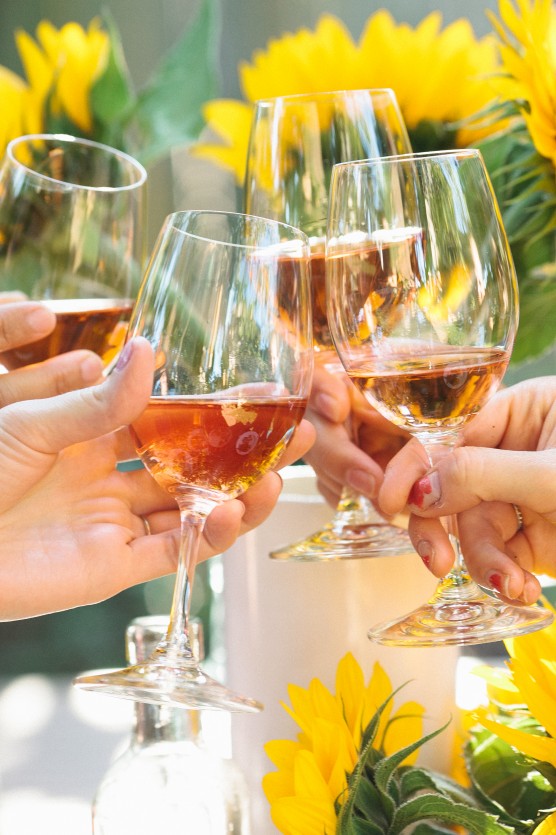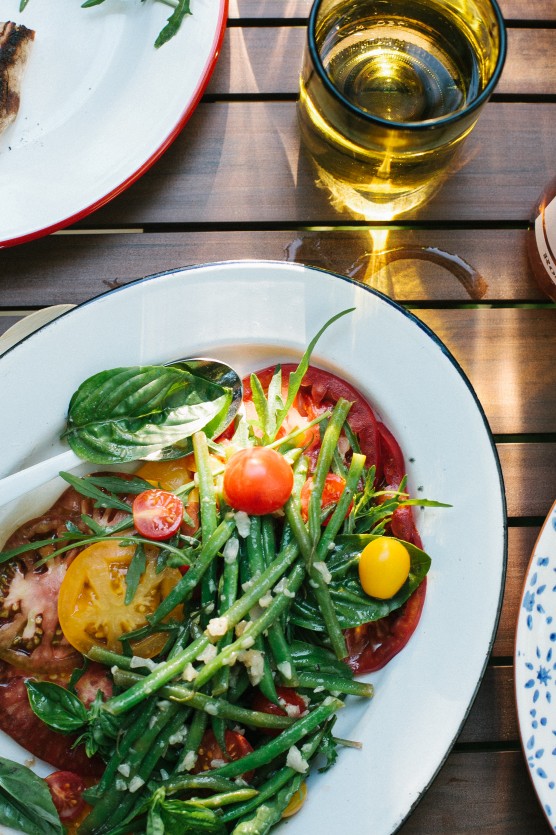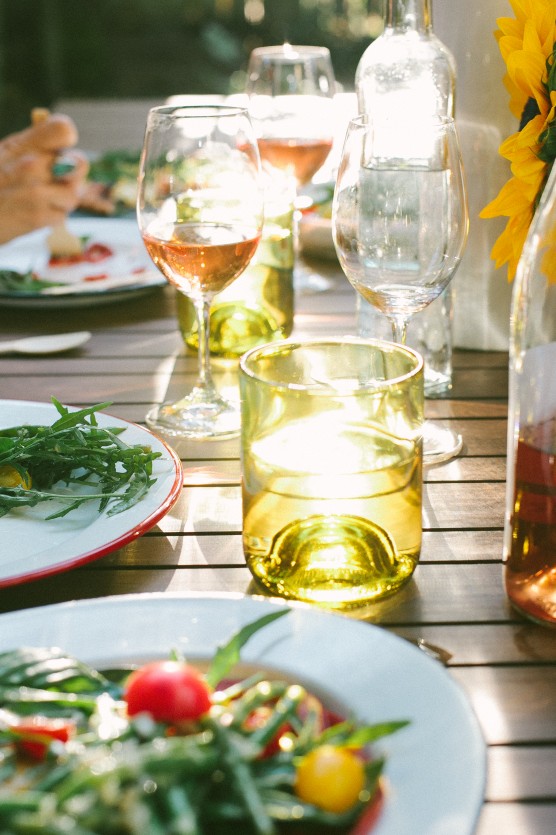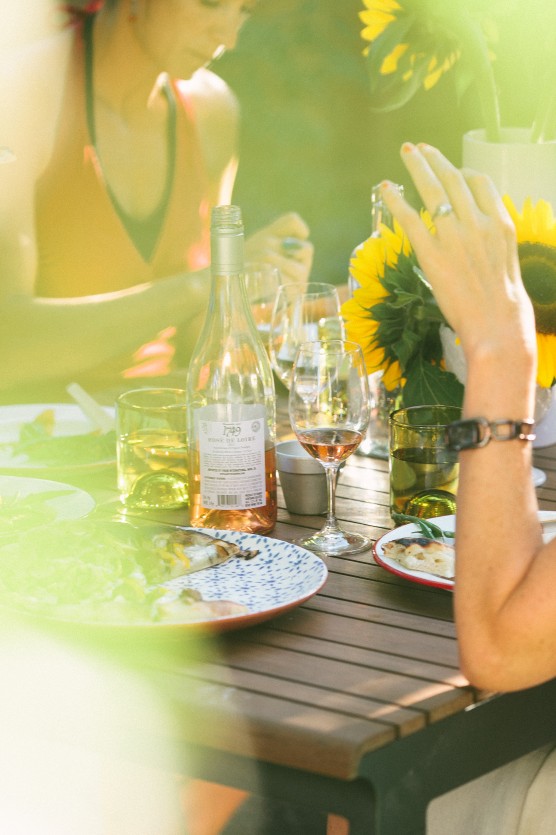 It always feels nice to be in this space. I miss it when I'm gone. And by "it" I mean you all because really you guys have created this space as much as I have. Soon I will return with a recipe but today I have a few things that I wanted to show you.
While I haven't been here as much as I normally am you may be happy to find me in a couple of other great locations. Like West Elm for example, where I gathered my dearest friends under the arms of an apple and plum tree and fed them pizza and soft plums floating in sparkling Muscat. And this lovely pickled green bean salad with tomatoes and arugula.
I have also been hanging out at Craftsy. Did you know you can take a class from some of the best in cooking and baking while wearing pajamas? Mary Kalin teaches how to make cheese (I've taken a class from her in the past and she is legit), Alice Medrich shows her passion and skill with chocolate cakes and Peter Reinhart teaches about artisan bread baking at home. Meanwhile, I'm over there talking about pie, homemade stocks, perfect picnics and soon – homemade marshmallow fluff.
Thanks for continuing to visit these pages even when there is a bit of quiet. I'm nearly two months away from turning in my manuscript which is thrilling and terrifying. I'm starting to lose a bit of sleep as the due date approaches but you'll glad to know that I am still just as happy as ever to date my husband.
One final note, soon this site will look very, very different. There will still be loads of photos and recipes but I'm hoping that with the redesign the site will feel fresh and be much easier to use. Exciting things are happening.